We are a true custom builder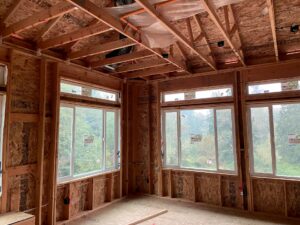 We build homes for our customers that are truly unique. We pride ourselves on designing practical, comfortable, and beautiful homes to enhance the way people live. While we may build a popular plan more than once, each home will always have features particular to that customer or the lot it is built on. Customers can choose a plan from our catalog, and we will build it, modify it, or even design a plan from scratch. The home we build for you will be a collaborative effort, combining your vision with our expertise. 
We have great relationships with our subcontractors 
Our subcontractors are true craftsmen and craftswomen who take pride in their work. We value our partnerships with them and trust them to provide the very highest quality craftsmanship in each home we build. We pay our contractors on time and clearly communicate what they need to know for each job to do their best work efficiently. We invest in building good relationships with our subcontractors which is reflected in the excellent construction quality of every Evergreen Home.   
We do the right thing 
We value fairness, honesty, transparency, and clear communication. With these core values, we build more than just a house, but a trusting relationship with our customers. We are proud to be your partner, working with you to create a new home plan or modify an existing plan that is tailored to your needs and budget, while keeping the process enjoyable and affordable.
Attention to detail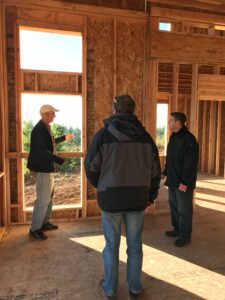 Our construction foremen are on site each day making sure that every aspect of the build is completed to our high standards and no detail is missed. They are perfectionists as well as project managers who roll up their sleeves to work alongside our subcontractors at specific stages of construction. We keep their workload manageable so that they can be onsite to oversee and approve each step along the way. Our goal of creating a smooth building process that stays on schedule requires focus and constant engagement. This effort starts at the first meeting with our customer and persists to the final walk-thru, resulting in a custom home that is both worthy of the Evergreen Homes reputation and rewarding for you to live in. 
If you are looking for a builder to design and build your next home, get in contact with us by sending a note on our contact page or calling Chris at 360-624-3116. We'd love to build your home!