10 reasons why building with Evergreen Homes = low utility bills.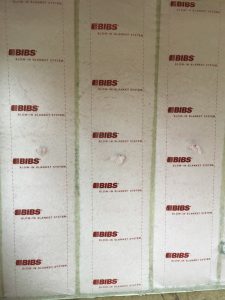 1. Our houses are framed using 2×6 exterior wall construction with studs spaced at 24″ on center vs. 16″. This means using fewer studs (wood), which reduces thermal bridging and creates more room for insulation, resulting in increased efficiency which in turn equals lower utility bills. Phew! Got that?!

2. We insulate all exterior walls with Blown-in-Bibs for an R-24 rating (and even better performance). For a detailed description of the different types of insulation, see this blog post. Our subcontractor installs the ideal amount of insulation for a custom fit throughout the house, particularly around challenging intrusions on the stud bay from electrical boxes, wires, or plumbing pipes, with no voids or gaps.
3. All houses we build include triple-pane windows with a higher R value, lower U value, and lower solar heat gain than a standard double-pane window. This keeps your home cooler in summer, warmer in the winter, and quieter all year round.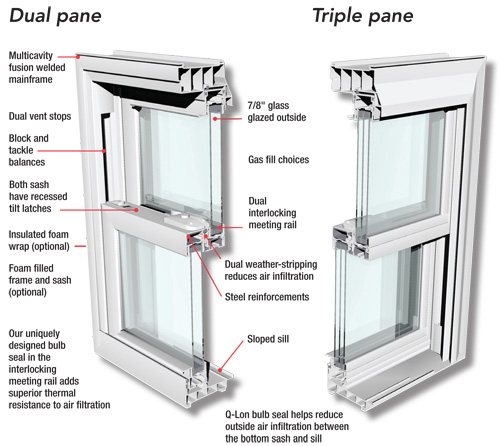 4. We use 5/8" thick drywall instead of the standard ½" at exterior walls and all ceilings for stronger walls and ceilings, better air sealing, sound deadening and straighter walls.
5. The attic insulation is rated at R-49 with an option to have R-60 installed.  The higher the R value, the more energy efficient the home is.
6. Floors are insulated with R-38 high density insulation batts which makes for quiet and warm floors.
7. Our homes include Trane heat pumps for heating and cooling. Basically a heat pump resembles a large refrigerator that runs forward for cooling and in reverse for heating. Heat pumps only use electricity, and with our supply of affordable hydro generated electricity in the area, our customers regularly remark on their low energy bills. Washington state is the top U.S. producer of electricity from hydroelectric sources, with the second lowest electricity price: This results in a home that is cheaper to maintain both now and in the future.
8. We install 95% efficient natural gas fired tankless water heaters, so you only heat what you use (and burn minimal natural gas). This provides a virtually endless supply of hot water. More details on what makes tankless water heaters so efficient can be found here.
9. Low AC/H's (Air Changes per Hour)! We pay particular attention to sealing up all penetrations in the building envelope to keep all the conditioned air (the air the home owner has paid to heat or cool) in the house, which means more comfort and low energy bills.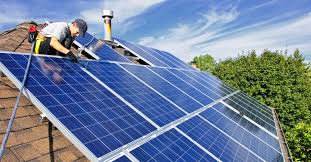 10. Solar ready!  Should you decide to take advantage of the cheap and unlimited supply of energy from the sun by installing solar panels on your home, it will be easy to do on an Evergreen home.