Selecting Flooring, Countertops, and Tile For Your New Home
Personalizing your interior surfaces can be one of the most exciting parts of building a custom home with Evergreen Homes!
When it comes time to select your new flooring, countertops, and tile, you will be partnered with a designer at Macadam Floor & Design for an appointment. Your designer will show you the stylish products that are already included with your home, as well as many other options available to further customize to your preferences. In addition to guiding you through design decisions, your designer will also educate you on durability and maintenance, so you can make informed choices that fit your needs.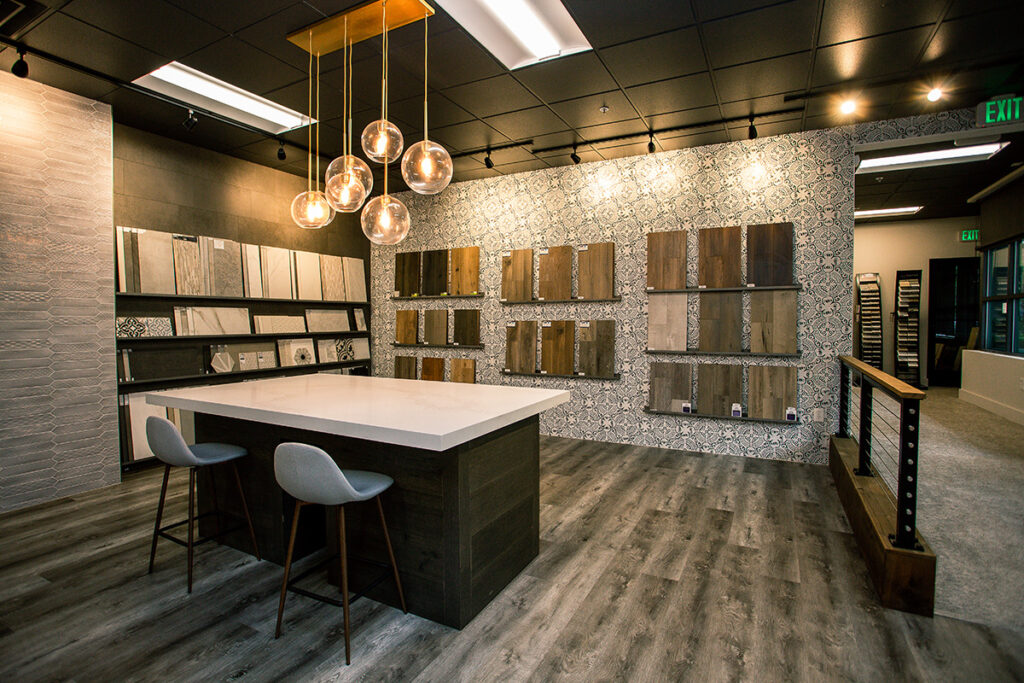 When choosing the flooring, countertops, and tiles for your new home, there are several factors to consider:
Flooring: First, know where you want hard surfaces, such as hardwood, luxury vinyl, laminate, or tile, versus soft surfaces, such as carpet or rugs. For hard surfaces, what kind of visual and texture interests you — wood, natural stone, concrete, decorative tile? For carpet, do you love thick and dense, short and tight, shaggy, or patterned? Be aware that dark, smooth, glossy floors will tend to show more scratches than medium tones with a bit of texture and less gloss.
Countertop Slab: Your countertops can be a work of art in addition to your work surface. Do you want dramatic movement, a solid color, or simple speckles? Natural Stone brings unique pieces of nature indoors. Quartz tends to be lower maintenance and has an array of visual options available, including large veining, subtle movement, speckles, and solid colors. You can choose to contrast with your cabinets or blend.
Tile: Notice your size preferences for floors, showers, fireplace surrounds, and backsplashes. Some tiles are available quite large, allowing for minimal grout. Do you prefer straight-set versus off-set, simple visuals versus patterned tile? Textured or handmade looking tiles will usually show more variation throughout the installation and require larger grout joints.
Durability and Maintenance: Especially if you have a busy household, durability will be an important consideration. Be sure to communicate openly with your designer about how you live and what your hopes are for maintenance requirements to keep your products looking great.
Budget: Your designer has your best interest in mind and will help you navigate your options with care. To make the most of your appointment time, be candid with them about your budget and priorities.
Style Preferences: Ultimately, you will be the one in your home daily, so selecting products and materials that are true to you will be the key to your home feeling good to you! If there is more than one decision-maker, be sure to have conversations with each other prior to your design appointment so you understand each other's preferences and priorities ahead of time. Find inspiration on websites such as com and Pinterest. Then share your ideas with your designer prior to your appointment so they can quickly locate relevant products to bring your vision to life. Remember to bring samples of your cabinetry, wall color or fabrics to coordinate with, and be open to considering new ideas that your designer may offer.
After your design appointment, there is a whole team of folks at Macadam Floor & Design who will service your project throughout the entire process, including field technicians who walk the home pre-install and throughout the entire build to ensure quality control for your interior finishes.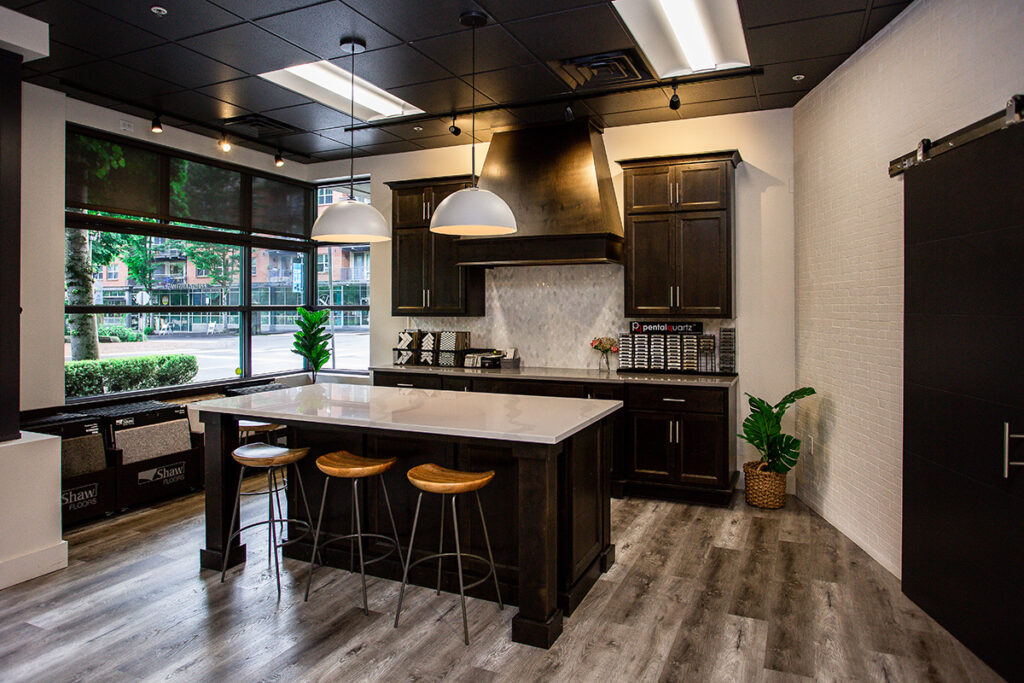 At Evergreen Homes, we know value and professionalism matter to our homebuyers. That's why we consider Macadam Floor and Design such a key part of the services we offer to our homeowners. To learn more about their business, visit macadamfloors.com.