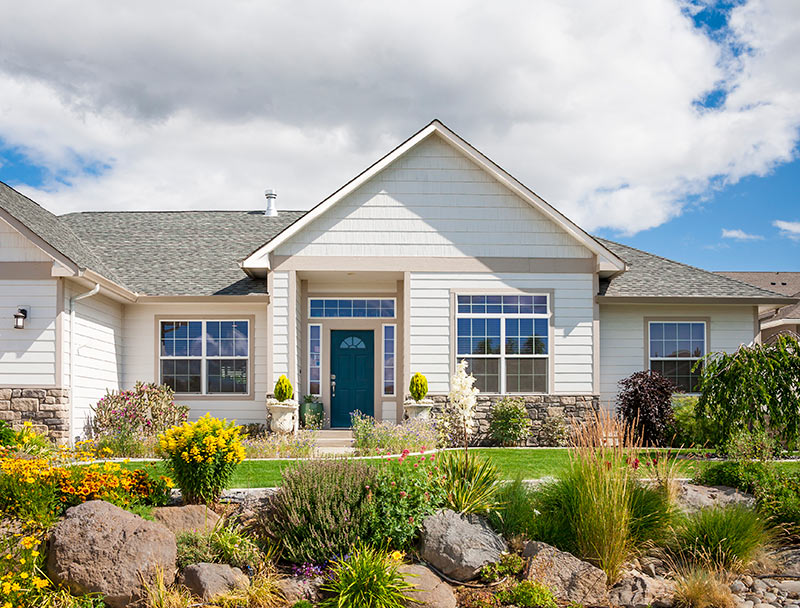 Last summer's heatwave with historically high temperatures was not only unbearable for humans and animals but also for plants. If you have landscaping plants that are zoned for this climate you may want to rethink your choices for outdoor foliage as our climate begins to change.
Our climate west of the Cascades typically has cool, wet winters and hot, dry summers. Even though we do still see a lot of rain (sometimes all at once during epic "atmospheric river" events!) and seasonal flooding, drought is becoming more common. Our spring and summer seasons are getting drier and California drought conditions have been slowly moving north into our region. Considering water shortages and utility costs, it is a wise choice for homeowners to choose appropriate landscaping plants that can withstand drought and extreme weather. Drought tolerant plants are a safe choice, but that doesn't mean you need to replace your landscaping with cactus. There are many varieties of native plant species that are drought tolerant so that you can have blooms to enjoy throughout the season—and the pollinators will thank you also!
Manzanita
This native to the Pacific Coast from British Columbia to Baja grows like a small flowering tree with a variety of species and cultivars which are acclimated to beach and mountain environments. Manzanita trees like dry summers which makes this a good choice for something low maintenance to add some height and fullness to a landscape.
Native Wildflowers
There are many species of wildflowers native to this region. The wonderful thing about wildflowers is that they are used to growing unattended and will seed themselves year after year. Species such as Clarkia, Madia, and Gilia will add an array of color and texture to your landscape.
Bulbed Plants
Bulbed plants in general are acclimated to summer drought. We have many species and subspecies of flowering bulbed woodland lilies that are native to this region such as Camas lilies that like to grow together to form striking blue pools of color, and Trout lilies named for their mottled patterns resembling the fish.
Think The Mediterranean
Pick plants from lower Mediterranean climates where herbs such as lavender, rosemary, and thyme thrive. These herbs have multiple uses beyond just landscaping. You can harvest them for cooking or dry them to make your own fragrant indoor potpourri.