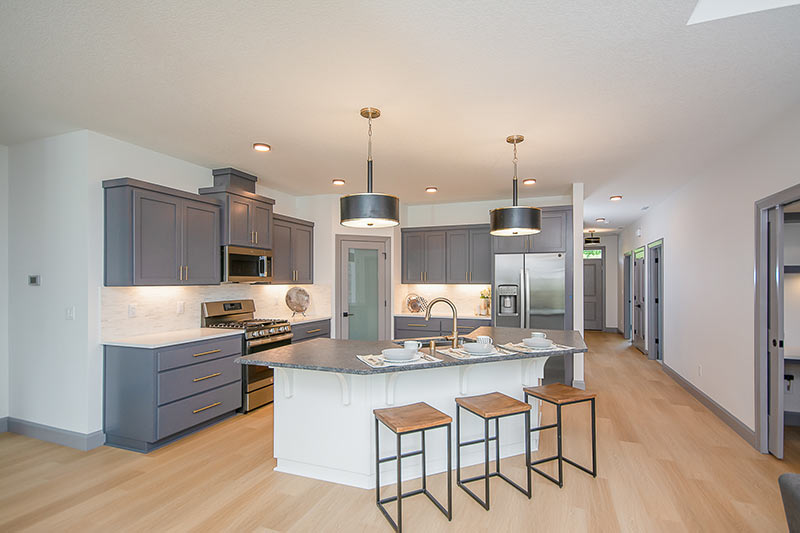 It can be hard to find your dream home, especially if it hasn't been built yet. That's why working with a new home builder is the perfect way to bring your dreams to reality.
Anyone who has toured open houses or spent many hours scrolling through slideshows of homes for sale knows how time-consuming and frustrating it can be. What if you didn't have to settle for someone else's vision for your home?
You can spend an extensive amount of time looking for your perfect home. Or, you can spend five to eight months from excavation to construction to have your custom home built for you. Having a new home built for you is worth the wait and there are many reasons why.
It's Brand New

When shopping for anything pre-owned, you see terms such as "like new" or "gently used." With many purchases, this is a great way to find a good deal and save money. Yet people tend to have emotional connections to their homes, and even their cars! Like a brand new car fresh off the lot, there's nothing like having a freshly built new home that no one has lived in before. When touring older neighborhoods you're likely to see many homes with great character that reflect the history of former inhabitants. While there are many amazing pre-owned homes on the market, all of those homes were originally built for someone else. Pre-owned homes are also likely to be behind the times in terms of style and codes and things beyond cosmetic appeal that may need updating right away, such as the heating and cooling or the electrical system. With a brand new home, you won't have to spend time or money to have a home that's on top of trends as well as functioning safely and efficiently.
It's Move-in Ready

The term "move-in ready" doesn't mean brand new or even updated. The term can be used loosely to imply these qualities but it really only means that the home is livable. When purchasing a new home most people dream of something that's well beyond just being livable. Being constrained by a price range and current inventory of pre-owned homes, you may find your dream home slipping away as you have to settle for a home that needs work. A home that needs work will require time and money, and may even become unlivable at some point, such as during kitchen or bathroom remodeling. With a new home build you'll have a home that's not only move-in ready but also completely "live-in ready" from day one. With a brand new home you won't have to spend time or money on upgrades or repairs, or worse, put off these projects until some future time. All things considered, having a brand-new home built for you can be a more cost-effective choice despite the initial extra cost upfront.

You Can Customize It

With a brand-new home, you can customize it to make the home uniquely yours. You can plan the design of your home around your life and needs rather than waiting to find the perfect pre-owned home or adjusting your needs to a home that's not a perfect fit. Having complete control over the design of a new home means more than just style. There are many functional features and options for a variety of needs and lifestyles. Some households need space for raising a family, and perhaps require a multigenerational floor plan to care for aging parents. For later stages of life, aging-in-place design may be the primary requirement that includes not just one-level living but also such features as a roll-in shower with a bench, removable showerhead and grab bars; lower countertops with space underneath to make room for people using wheelchairs; and pull-down upper cabinets can make storage more accessible from a seated position. How about your pet? You may want options for your beloved furry family members such as built-ins for feeding and sleeping that are out of the way and fit your home's design. Pet cleaning stations near an exterior door are also popular in new home design. Smart home technology and energy efficiency are also in high demand for new homes. You can plan your new home to include any or all of these elements which is both easier and more cost-effective than retrofitting or remodeling.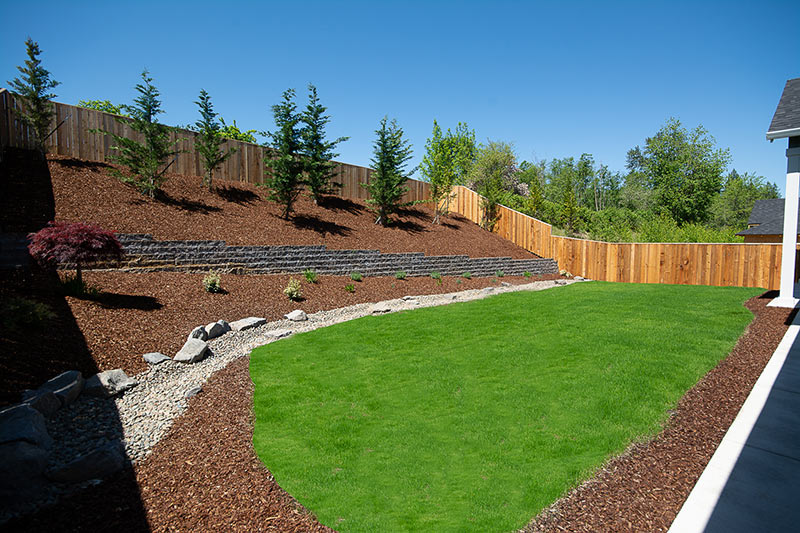 At Evergreen Homes we know how to build a home to reflect what is important to you. We maximize the potential for each square foot of your new home to ensure everything is built beautifully, safely, and affordably so you get the best value for your money. We build homes all over Clark County as well as southern Cowlitz County, including Woodland and Kalama.  Whether you're building a new home in one of our communities throughout Southwest Washington, or a home on property you own, you can be sure we will work with you every step of the way.