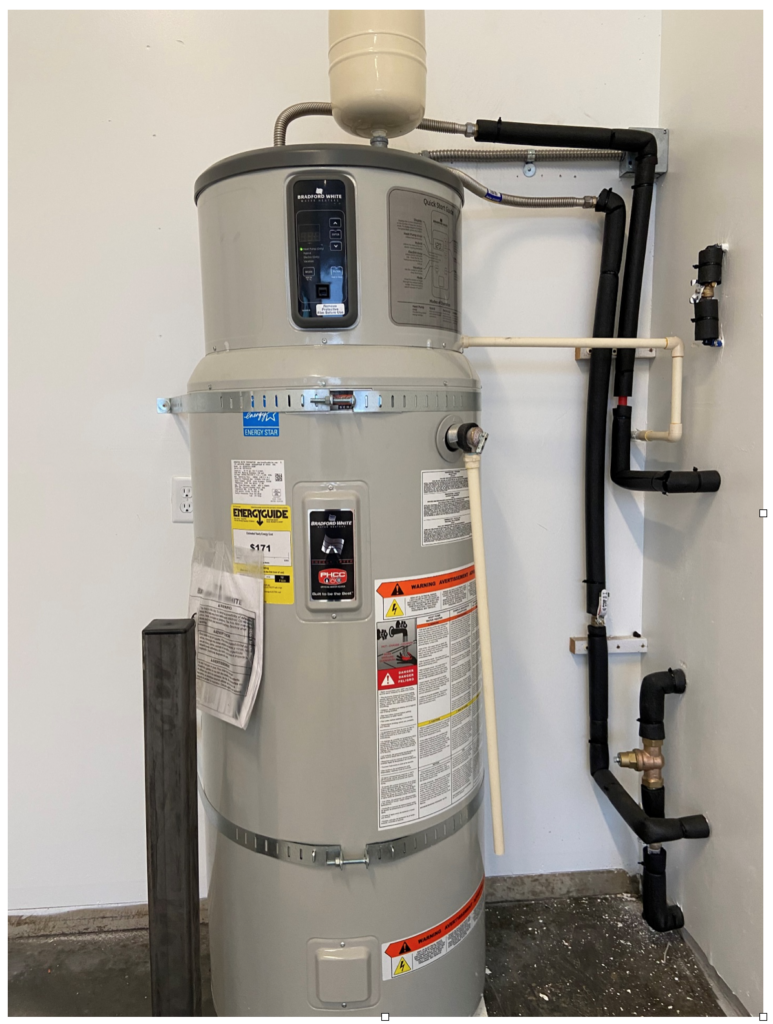 You may not think much about your water heater until it finally gives out in the middle of your shower on a chilly winter morning. If you're replacing an old water heater or maybe you're selecting one for a new home, there are modern innovations to consider in high-efficiency water heaters.
A conventional water heater uses about 20 percent of a home's energy consumption (which corresponds to 20 percent of your electric bill.) These old-style water heaters used to be the standard. They are still in use today because they have a lower price tag, a decent life span of 10-15 years, and they can usually fit in a closet. But when you think about the long-term cost of running a conventional water heater for 10-15 years, it's not much of a bargain.
Energy efficiency is key when choosing products for your home. Many homes today use heat pumps for more efficient heating and cooling. Heat pump technology is now being used for water heaters. Industry experts recommend heat pump water heaters due to their long-term efficiency in terms of cost and energy use which adds up to about two to three times greater efficiency. A heat pump water heater processes air to heat the water, instead of the conventional method of using energy to heat the water directly. Unlike the conventional "no frills" water heaters that heat the water the same way every time all year round, heat pump water heaters are available with programming options that let you customize how much energy is required to heat your water depending on your usage needs or by the season.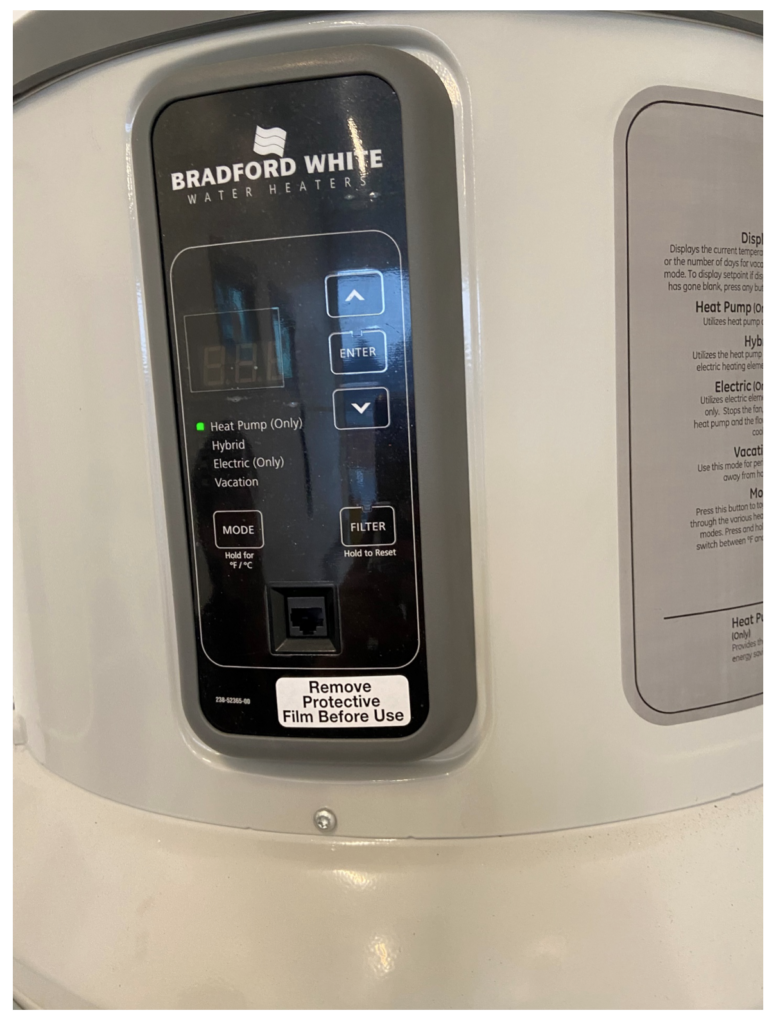 There's no perfect water heater on the market. Each type of water heater has its own list of pros and cons. Sometimes it depends on your budget, climate, or type of dwelling. For a heat pump water heater, the main drawbacks are higher upfront investment, shorter average life span, and larger space requirements. Even though the long-term cost of running a heat pump water heater is notably less than a conventional water heater, you can expect a purchase price of about two or three times higher. A conventional water heater's lifespan averages 10-15 years, while a heat pump water heater has a slightly lower average of 10 years. They also aren't suitable for small spaces, such as a closet where homeowners typically place a conventional water heater. Climate is another consideration. Heat pump water heater doesn't function properly in climates with prolonged seasons of extreme temperatures such as in the frozen north or sizzling south. However, our Pacific Northwest climate is quite suitable for a heat pump water heater to perform well. Many new home communities offer floorplans that can accommodate the space requirements of a heat pump water heater. Considering the advantages of energy efficiency and cost efficiency, many industry experts recommend heat pump water heaters over other types of water heaters on the market. Evergreen Homes recognizes that a new home is a long-term investment, and we design for and install heat pump water heaters in every home we build.