New Year's Eve is celebrated in various ways in other cultures. For example, In Greece, a gold or silver coin is baked into a cake, called a vassilopita. The person who receives the piece of cake with the coin inside is said to have luck the rest of the year (unless they break a tooth on the coin).  In Spain, 12 grapes are eaten at midnight to represent 12 months of happiness.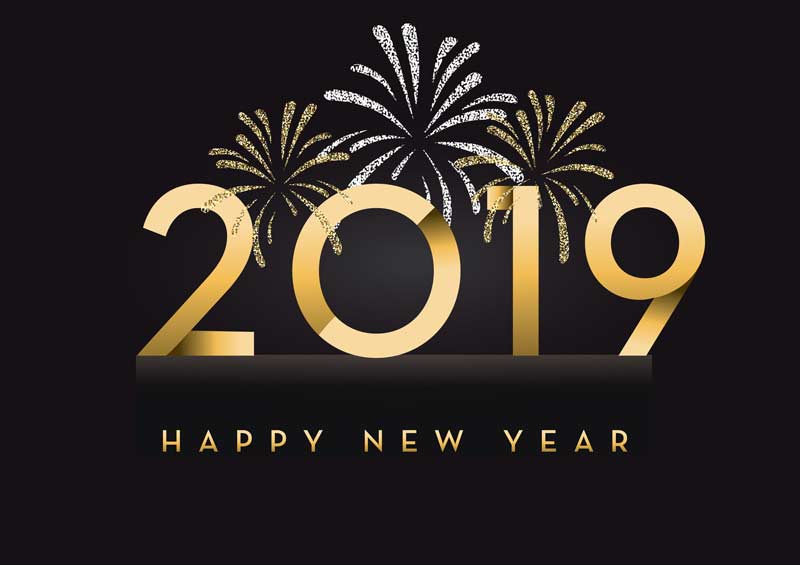 In Japan, bells and gongs sound at midnight to banish bad spirits. To leave the old year behind and welcome in the new one, the Dutch make bonfires with Christmas trees. It's likely the local fire department would discourage that idea (it might be raining anyway).
Here in Vancouver, it's the big finale of our holiday season. Some choose a quiet night at home, while others like getting dressed up to go out. You don't have to travel to Times Square to properly ring in the New Year when there are plenty of festivities right here in the Portland-Vancouver area. Here are some to consider to make it memorable:
Join The Nu Wavers with guest performers Shawn Lewis and Natasha Neuschwander formerly of Beat Frequency ("The Voice") and more! The Aerial Muse Collective featuring Rebecca Palmer will thrill, chill and electrify you with their air defying acrobatics. Nicole DeCosta (Portland's CW) returns as our Mistress of Ceremonies. A house DJ will keep the dance floor groovin'! On the dinner menu: Bone in stuffed chicken breast with pear/kale/goat cheese/honey/cilantro glaze, Big Mike's Mac N Cheese, green salad and artisan bread and butter, plus dessert buffet. Since this year's event is a night in "black and white," many guests will dress in the spirit of that theme. 21 and over. Warehouse '23 Grand Ballroom: 100 Columbia St #102, Vancouver
Dance Only Package $34.50 each (includes service charge). Dinner/Dance Package $235/couple includes buffet dinner for two, reserved seating (Call Holiday Inn, 503-914-5257 for info and reservations). Overnight VIP Package $335/couple includes room, buffet dinner for two, reserved seating, champagne brunch the next day, late check out (4PM) on New Year's Day (Call Holiday Inn, 503-914-5257, for info and reservations).
Send 2018 out in style with a fun Karaoke Night at Salud! Wear your bling, let your inner rock star shine, and have fun sharing good wine, good food, and making new friends. Singing will begin at 7pm and go until 2019! 224 NE 3rd Ave, Camas.
Dance the night away with Nobody's Sweetheart. Warm up in the Ram's Head Bar and watch the fireworks show at 10pm. $25 entry to celebrate in the Ram's Head Bar and enjoy live music, dancing and fireworks. Reservations and payment must be made in advance to get on the guest list. Call (503)272-3267 or make a reservation in the Cascade Dining Room for a NW Alpine-inspired multi-course New Year's Eve dinner, which includes a champagne toast, favors, live music & dancing, and fireworks.
DJ JAZZY JAZZ New Year's Eve – The Vancouver Elks
A NEW YEAR'S EVE celebration in the Elks ballroom featuring VanPort Jazz band (and DJ playlists). Cocktails 6pm. Dinner 6:30pm to 8:30pm. Catered by Crowded Kitchen Catering Company. VanPort Jazz Band starts at 7:30pm. Late night appetizers. Dancing and celebrating until midnight to ring in the New Year. Open to the public. 11605 SE McGillivray Blvd, Vancouver.


New Year's Eve Coast to Coast Party – The Grant House
Live music, appetizers, dessert bites, champagne toast, raffle prizes, noise makers, drink specials, and a selfie booth. The celebration starts with a four course dinner from 5pm-8pm for $75 per person, then stay to ring in the New Year at our Coast to Coast party. $30 per person for only the Coast to Coast party which starts at 8pm. Reservations are required, so call today to reserve your spot.  A credit card is required to book.
Music:
– My Happy Pill at Muze, 5:00pm – 9:00pm.
– JIM FISCHER & JAY BIRD KODER at Line & Lure, 7:00pm – 11:00pm.
– Dancehall Days band at The Cowlitz Ballroom, 10:00pm – 2:00am.
– ONCORE at Muze, 10:00pm – 2:00am.
Buffets:
– Line & Lure New Year's Eve Feast Buffet. 5:00pm – 9:00pm. $49 per person, $12.50 per child under 12 years old.
– Rose & Thorn's New Year's Eve Prime Rib Dinner Buffet. 4:00pm – 10:00pm. $45 per person, $12.95 per child under 10 years old. Free for children under 3 years old.
And last but not least, here's a healthier option for the active types:
Start the New Year right with a FREE, FUN 4-mile run/walk that routes in the shape of 2019. The route will start at the Esther Short Park Clock Tower by ringing in the New Year with a toast (using your water bottles). Maps will be provided. Complete the run/walk and show your friends and family the first thing you did in 2019 with proof from your GPS tracker/smartphone/watch. Wear warm running clothes, bring water bottle, lighted vest & flashlight, and GPS tracker device.
Making resolutions for 2019, cleaning up and storing away the holiday decorations, and decluttering can wait until New Year's Day (or whenever you get to it). New Year's Eve is a time to commemorate (or rejoice) the end of 2018. Whether you celebrate in comfy clothes with Netflix, play board games with friends at home, or gear-up for a fancy, fun-filled night on the town, enjoy yourself and be safe. Happy New Year!